Jimmy's Burger and Wings
437 Ridge Rd, Munster, IN 46321
Order now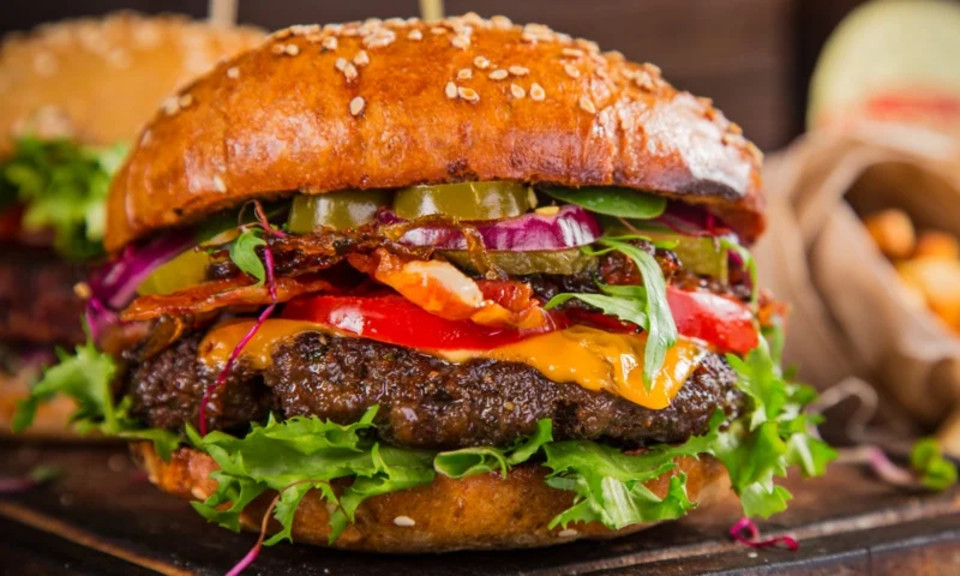 Cassandra
Everything was hot and delicious. Had the Wings with Honey BBQ Sauce, Cheesecake. I tried their Banana and Strawberry Milk Shake after seeing the delivery guy bring some in one night. I had to try it. I have tried their Italian Beef sandwich and it was great and filling. I think I have found my new spot to order from.
Justin
Good came right at the estimated time andnwas very good. I was actually late getting to the delivery door and instead of leaving lime some delivery drivers would do this driver made an extra effort to find another person to let him in and find me to deliver the food.
Trisha
My son and fianc wanted a Chicago dog that was "correct" and no one wanted to leave the house since we had been traveling all day. We decided to try Jimmy's because they delivered. They now have a new favorite hot dog joint. :)
Sherry
Thank you. We absolutely enjoyed our food. However, would suggest serving can pop or soda, instead of open lid cups. More safer and trusting. Sincerely and Respectfully, Lansing resident.
William
Their food was better than I expected, as someone who hasn't eaten there before. The patty melt and garlic fries were very good, and we're larger portions than I expected.
About us
Dinner, Hamburgers, Lunch Specials, Pizza, Sandwiches, Shakes, Wings
Today

Delivery: 11:00 AM - 9:00 PM

Takeout: 11:00 AM - 9:00 PM

Delivery

Monday:

11:00 AM - 9:00 PM

Tuesday:

11:00 AM - 9:00 PM

Wednesday:

11:00 AM - 9:00 PM

Thursday:

11:00 AM - 9:00 PM

Friday:

11:00 AM - 9:00 PM

Saturday:

11:00 AM - 9:00 PM

Sunday:

11:00 AM - 8:45 PM

Takeout

Monday:

11:00 AM - 9:00 PM

Tuesday:

11:00 AM - 9:00 PM

Wednesday:

11:00 AM - 9:00 PM

Thursday:

11:00 AM - 9:00 PM

Friday:

11:00 AM - 9:00 PM

Saturday:

11:00 AM - 9:00 PM

Sunday:

11:00 AM - 8:45 PM